After a magnificent Thanksgiving Day Parade, Santa has taken up his annual residence at Macy's.
"A Million Reasons to Believe" is Macy's current Christmas slogan. I'm impressed every time I pass the eye-catching letters "Believe" at the front of the flagship store. It's the same when I see the bright lights of their Christmas tree with a star at the top. It gets me in the right mood for Christmas.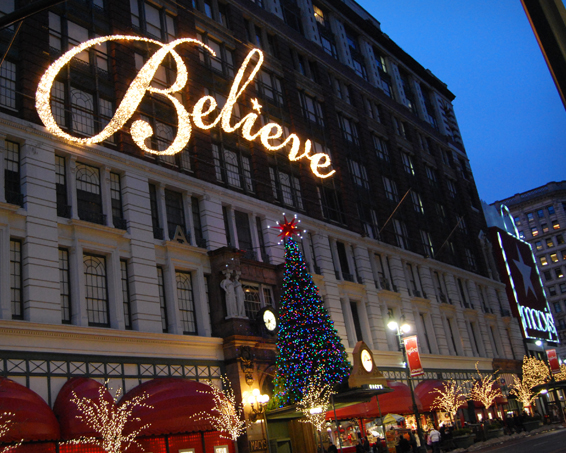 Obviously, New York's largest department store has a million reasons to believe: a million reasons for you to spend your money for Christmas gifts! The word "Believe" has become part of a clever marketing campaign. But it also raises the question, "What do you believe?"
Whatever you believe, Christmas time is a sentimental time of the year. While it makes it easier to open your wallet, it's all the more easy to open your heart. And while we are on the subject of wallets and the gifts we would like to give to say "we are thinking of you," you certainly don't have to spend tons of dollars for your loved ones on Christmas presents. Swap instead!
As a member of the BarterQuest community of traders, you can believe in our products and services because you can trust in our verified users. So take this season as an opportunity to verify your account on BarterQuest:
• Verify once and trade as a user who others can trust.
• Verification enhances site security and helps assure that your trading partners will be who they say they are.
• Increase your visibility with the

icon.
• Join the premier 'Verified Users' club to chat and trade with other verified users.
• You must be verified to use points, our onsite currency that is convertible to dollars.
Believe in BarterQuest, save money on your Christmas gifts and verify now!