I visited my friends in Germany last fall. In addition to an exhausting sightseeing program, they took me to a special event, which was called "Swap in the City."
My friends thought I would know that concept, because in their minds every new, fancy and hip happening starts in New York City. But in fact I'd never heard of it. They wondered why the "BarterQueen" (that's their nickname for me) hadn't.
The structure of "Swap in the City" turned out to be quite simple:
1. Buy a ticket.
2. Pick out three to eight pieces of clothing you don't need anymore.
3. Drop off your clothes and pick up exchange coupons at the entrance.
4. Use your exchange coupons to acquire clothes you want…start swapping!
While the clothes were being prepared for swapping, we visited several booths which offered mock cover shoots, styling tips, hair, make up and all that "girly" stuff.
Then the swap started. The mood was a bit like when a famous designer is selling their collection at H&M; everyone stormed the clothes that were available to swap. To literally protect ourselves we waited a few minutes. The reality was disappointing. The apparel was not what I had expected. Not bad, but nothing special. There was nothing that would allow me to re-vamp my wardrobe, as the promoters had advertised.
My buddies picked up some t-shirts, and I went home with an empty bag! We weren't very happy. The only good thing was that the clothes which weren't swapped would be donated to charity.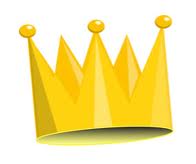 The conclusion of this story: BarterQueen much prefers to swap on BarterQuest!
Here are some reasons which made my conclusion so easy:
1. Using BarterQuest is free!
2. Before you start to trade you can see what is available and whether you want it.
3. You don't have to run to the clothes; once you have listed the clothes you may want to swap, offers can come to you.
4. You can swap your clothes for more than just clothes: all types of Goods, Services and Real Estate!
5. No crowds, no elbows. Trade what you have for what you want from anywhere!
6. Trade within your community by joining or creating a trading club for your friends and family or for people who have similar interests. For example, there is already a "Fashionistas Club" on BarterQuest.