You might wonder why we decided to write about this specific category. Well, it's very simple: children's clothes, toys and other equipment are simply made to be swapped!
Have you ever wondered how fast your child is growing out of those shoes you just recently bought? This can really sum up. And at some point it might be argued that it's wasted money if you're buying new things just so your child can wear/use them for a couple of weeks or months.
But when it comes to children's stuff it's not only a matter of size. A newborn appreciates other toys than a 4-year old. And different 4-year olds may have different preferences (actually we're absolutely sure they do!).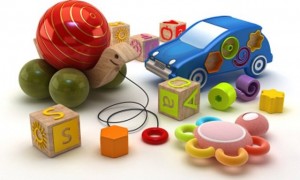 So what to do with all the useless toys your child once used to play with? What to do with all the toys and clothes you received as presents but never really used? Get rid of it, and get something you can actually use in exchange. And in order to do so you don't even have to leave the house. In fact, you don't have to move at all. Stay right where you are, comfortably seated and click yourself to the perfect trade. We know that being a mother is a full time job so you might appreciate the fact that you don't have to leave the house to shop for children's gear. It takes a couple of seconds to connect you to thousands of other mothers who are just as keen to swap and trade as you are. At BarterQuest we even dedicated a club to all mothers. It's meant to connect you with like-minded women in order to increase your chances of a successful trade, connect you with other mothers, enable you to exchange advice, discuss problems and so on. It's a platform created for you and meant to be customized by you.
Once your kids are in college, it's definitely time to get rid of all the children's stuff you kept "just in case". Baby cribs, strollers, baby seats and so on. Why let this stuff taking up space in your home? And trust me: your children won't want to use the same stuff for their children. Passing on baby cribs from generation to generation might seem like a somewhat nice tradition, but in the end it's far from convenient. Times change and products improve.
So start bartering for children's gear now and be amazed with how much money you will end up saving. Happy trading!