I found this article yesterday:
"Brooklyn Bookstore Lets You Trade Paperbacks For Coffee"
Molasses Books in Bushwick, Brooklyn is a new bookstore that offers a change from the traditional retail model, letting customers trade their books for a coffee tab (or more books). The store owner, Matthew Winn, is also applying for a tavern license, which will allow you to swap for beer and wine in the future.
The small, curated store is light and open, with space for a dozen people to sit and read and plenty of room to browse. Lots of fiction titles cover one wall, while non-fiction, art, and photography can be found elsewhere. The average book is priced at $1-10. Brokelyn reports there isn't an exact science for the buying and selling system just yet: "You'll get about a third of the resale value in cash, or a little more for trade or a tab at the bar."
(Originally on http://www.psfk.com/2012/08/bookstore-trade-swap-books.html)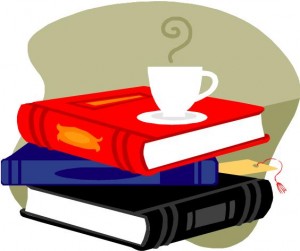 I think their business model is interesting. They combine the concept of traditional barter with the opportunity to get something you would otherwise pay for every day, coffee. Conserve your cash and drink your coffee!
Now, BarterQuest can't offer you coffee for your books. But you can get a lot of other things, including other books. Before your bookcase breaks or your patience breaks over continually dusting books you'll never look at again, trade them on our site. In fact, if you would like to actually write a book or publish one, swap for it under "Services."
Start swapping now. You never know what you might get for a book!