"It's never too late to…" my grandmother told me all the time. In these days I thought about her words more than usual.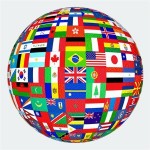 Our entire life deals with communication: Words are our expression to say who we are, what we feel and what we want. Even if we don't speak we communicate! But sometimes it is not enough to articulate in just one language. English is the most widely used language worldwide. But did you know that it is just the third most common native language in the world, after Mandarin Chinese and Spanish?
I was wondering about that and it confirmed me in my resolution to learn one more language. So far I haven't decide which one but BarterQuest offers you an amount of tutors and teachers who are pleased to broaden your horizon in verbal communication to a foreign language.
I don't want to lose more words about it and say it with my grandmothers ones: It's never too late to learn French, Japanese, Greek, Hungarian, Italian, Spanish or Hindi!