Who doesn't want a designer dress?
Our interest was aroused yesterday when we saw the first episode of the 10th season of "Project Runway." Supermodel Heidi Klum and her fellow judges are searching for the next Marc Jacobs or Vivienne Westwood. Sixteen contestants, young to somewhat older (58) presented their dresses on the runway in Times Square. Awesome!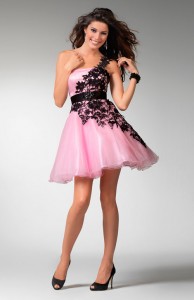 But you don't have to dream of wearing a designer dress. It doesn't cost you an arm and a leg.
Start your own "Project Runway" by starting your own "Project Barter!" On our site users offer many high fashion products, both dresses and accessories! Be your own judge and barter for a one-of-a-kind piece!
Your "Project Barter" starts here