It's the time of the year again: exams are over, and if you're done with finals this means you're finally done with school – for good! (or at least for the nearest future).
However, this event marks the transition into a new phase of your life. You'll live independently from now on, you won't just work for good grades but rather in order to receive something in exchange that allows you to maintain yourself (a salary and yes, possibly respect and appreciation).
You're moving out of the dorm, possibly relocate to another city and you're about to have your first "real" job. Your first salary will most likely impress you because you never earned money before or your previous jobs never paid that well. You might be tempted to splurge. But you should reconsider: you have so many expenses now. You have to pay a rent, insurance, food, etc. And very important too, you might most likely have to pay your student loans back.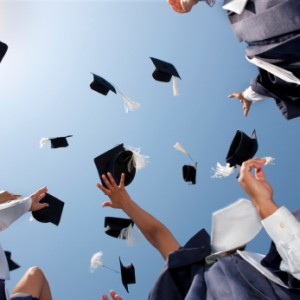 It makes sense to take advantage of the frugal behavior you taught yourself during your college years and continue it. Once you get used to splurging every here and there it gets hard to get back to a more modest spending behavior.
A great way to save money is – bartering! Students are the perfect candidates because they're usually on tight budgets but in need of expensive things like textbooks, clothes and so on. Barter is the perfect solution to the problem.
Someone is happy to finally get rid of unused stuff while someone else is happy to receive something they need. It's a perfect win-win.
But it doesn't end there. You don't have to stop bartering just because you've graduated, actually it's one of the best reasons to continue. You're maintaining your frugal lifestyle and will be able to overcome your debts and even make some savings. Happy trading!
"We cannot direct the wind but we can adjust the sails" ~Author Unknown