"Write a blog about bartering," that's my challenge every Friday. Up to now we have discussed many topics about bartering: how to barter, BarterQuest and social media, swapping places to stay, and others.
Yesterday, I had no clue what I should talk about today. When I woke up this morning and looked at my chest of drawers, which was the first piece I bartered, I had still had no idea.
On my way to work, while I was sitting in the subway (lucky to have a seat, but not enough space to turn over the newspaper page) I got it: "Barter for transportation!"
In New York, to go to work by subway is like this: crowded, hot as hell when the A/C has broken down, a man with an unpleasant odor sits behind you on your left and to your right a sweating, noisy woman. That is everyday life and every New Yorker understands the challenge!
So I closed my eyes and thought about how wonderful it would be to own a car. Nobody around me, listening to the radio, getting a fresh breeze from the A/C, and, of course, having a seat. But then you're subject to the traffic jams and expensive parking. To barter for a car, living in New York, won't work for me.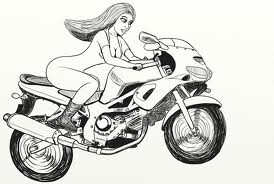 A motorbike could be an option. I soon got more comfortable with this idea. At work I browsed for motorbikes on our site. In the last few months so many users have posted their motorbikes – it's amazing! Thank you for using our category "Transportation." Hopefully, all the motorbikes will find a new owner. As for me, I will be choosing one and bartering for it!
Say goodbye to the subway and barter for a car, motorbike, boat (if you are by the water) or trailer! You can find them all in "Transportation"!