I wish that I could fly
Into the sky
So very high
Just like a dragonfly
I'd fly above the trees
Over the seas in all degrees
To anywhere I please
Oh I want to get away
I want to fly away
Yeah yeah yeah
Did you feel the groove and get the urge to escape? Sometimes I have that wish to leave everything behind as Lenny Kravitz describes in his song "Fly Away."
Of course, there are too many causes which hold us back: Our debts, conscience, and the responsibility in the face of our job, family, partner, children, friends, or maybe we are not brave enough to dare this adventure! The list could be continual.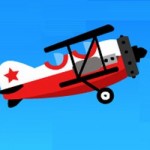 Apart from that money will be another aspect that keeps us back from the idea to buy a ticket to the Caribbean and enjoy the next two weeks at a turquoise ocean with a beach full of white sand you have ever dreamed of!
But to fly away doesn't have to be expensive: Barter for it! Our user Paul is a private pilot and shows you New York from another point of view. Above all you can fly as a second pilot. Fly away with Paul!
Unfortunately Paul is the only pilot who offers his service. Therefore BarterQuest wants to increase this category. Do you know a pilot or are you a pilot and want to give away a special moment to our users? Register on our site and
Let your spirit fly
Where we are one
Just for a little fun!
Oh oh oh yeah!
I want to get away
I want to fly away
Yeah yeah yeah