Originally on http://www.barter-blog.com/
Karen Morath of FlyingSolo asks, "Is it good to barter?" and concludes that barter, or as she also calls it "contra deals", isn't worth the trouble. Here's part of her reasoning:
But that's nothing compared with having to tell your would-be accountant that he or she needs to work for three hours at their rate of $85 per hour as a trade for one hour of your time at $275 per hour.
I'd have to suggest that if you're having a hard time convincing any customer, barter or cash, that your time is worth $275/hour perhaps it isn't. On the other hand, if you're selling out your time with none to spare at $275/hour cash, then she's right – barter isn't for you or at least not at the apparently undervalued price of $275/hour.
Barter is great for a number of reasons, including selling excess inventory (whether it's a product or your own time and labor). If there is no excess inventory and for whatever reason you are satisfied charging a less than market clearing price, barter probably isn't for you. On the other hand, if you can't sell your time for $275/hr cash at least a good percentage of the time, barter isn't the magic bullet that will allow you to get a more than market price. What it can do is create a win-win situation where another business that will need your product/service will get it from you rather than another similarly priced provider.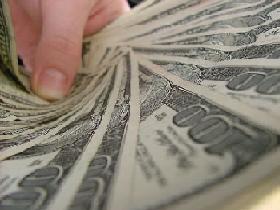 And then there are products, another complicating factor. If you seek to exchange your products for someone else's services or your services for someone else's products, should the product price be at retail or wholesale or cost?
This is a little tougher, but again no reason to avoid bartering altogether. Gnerally speaking, if one party wants to price at retail, both should probably price at retail. But there are certainly situations where that isn't appropriate. If, for example, you are in the wholesale business and are bartering a large lot of fairly low unit cost items (say 1,000 boxes of candy that retail for $2) and trying to purchase something where you are the retail consumer (say a new car), it may be appropriate to barter on a wholesale-to-retail basis. The points to consider are each parties end use and each parties business model. In other words, will your barter counterpart eat 1,000 boxes of candy himself or will he distribute them one at a time to consumers as giveaways at his car lot. If you want to dump 5,000 boxes of candy that are a month from their sell-by date, you may even barter below cost. In that situation, any return will beat throwing them away, especially if your car dealer's giveaway puts your name in front of the public, too.
Whether it's a service or product, barter is more complex than simply calling a toll free number and giving them your credit card number. Indeed, that's why most transactions aren't barter. Currency is one of the great inventions of modern humans and a giant leap forward over having to barter in every single transaction. That's one reason most barter experts recommend limiting barter to a fraction, usually around 10-20%, of total sales. Barter can't and shouldn't be expected to replace cash transactions, but it's still a great way to turn excess inventory into cost savings. Handling the, relatively minor, complexities of pricing and negotiation and the somewhat more complicated problem of matching needs is just one way that the smarter business owner will compete with those who avoid barter. The question is whether the business owner who's afraid or unwilling to compete in this playing field will do much better in others.