Originally on http://www.freefinancialtoday.com/2011/08/19/some-benefits-of-using-bartering-for-your-small-business/
By: Jules Vandermint
Bartering is becoming ever more popular as a method of commerce. The US Department of commerce says that between 20% and 25% of all of world trade is now done through this sort of method. As such, if you are setting up a small business then it is a good idea to take advantage of this tool. If you do choose to do this, here are some of the main benefits of using bartering for your small business.
One of the main benefits is the fact that barter increases new business opportunities. You can attract customers and referrals who would not have known about your business had you not joined a Barter network. Members of the network will be a lot more likely to choose you over your competition as there will be no outlay of cash and you can instead use Barter credits. This will then increase your cash sales due to the additional exposure and through referrals.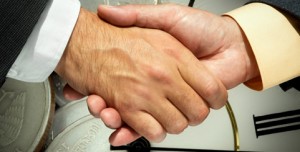 Barter will also expand on your customer base. You can maintain your current customer base while continuing to expand on it through your network. If you offer a better service to your current customers then they are far more likely to pass on word of your service to others and therefore this will begin to increase your overall customer base.
The lifestyle that you lead will also improve as well. Being part of a network offers numerous benefits one of which will be the option of being able to use barter credits rather than real cash when you pay for different services and transactions. In addition to this, if you find a service that you require that is not part of the network you can then recruited then into the network and get a bonus for doing so.
When you want to join a network it is certainly possible to find numerous ones online. The idea that you do not have to live in any specific state joined a network is also a massive benefit.
These are just a few primary advantages that you will see when you join a barter network.