Originally posted on http://mioritausa.com/how-to-afford-summer-camp-in-a-recession/

How to Afford Summer Camp in a Recession
When you think of summer camp, the word "affordable" probably isn't the first thing that comes to mind. And if you're like other parents concerned about money in this awful economy, you might be wondering how to afford summer camp for your kids this summer. But don't worry!
There are many things you can do to make the cost of camp more affordable and lesson the financial burden of giving your child a fantastic camp experience this year. Here are three top strategies you can use to save money at camp for your kids right now:
Early Bird Discounts
Early bird discounts are perhaps the best known and highly publicized of your available summer camp discounts. Here's how Early Bird Discounts work.
Camps generally offer two sets of tuition rates: the regular price, and the Early Bird Price.
If you sign up for camp by a certain date, the Early Bird Price can save you money. For example, one camp in Los Angeles charges $5 per day less when you sign up for camp by March 1.
Since the price increases by $5 per day after March 1, it obviously it pays to sign up for camp sooner rather than later!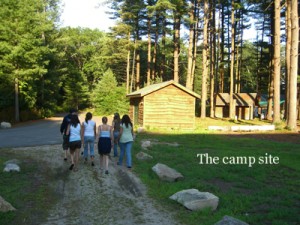 Barter

In bleak economic times (like this recession!), bartering can be one of the smartest money-saving strategies you can use. Summer camps want to save money just like you do, so this is a win-win strategy for you both.
Maybe you own an advertising agency and you have a few kids you'd like to send to camp. You might be able to provide advertising services to the camp in exchange for a fantastic camp experience for your kids.
Here's another bartering concept that actually happened last year. A day camp in Los Angeles needed a nurse, and the nurse wanted to send her kids to camp. So the nurse ended up working at the camp and sent her kids in exchange.
The best way to start bartering is to consider what you might have to offer, and then pitch your idea to the camp director. He or she might be very open to your suggestion!
Sibling Discounts
Most camps offer sibling discounts, but they may not advertise the fact these discount are available. So, if you have more than one child attending camp, make sure you ask the camp director if they offer sibling discounts.
The discount will vary from camp to camp, but generally, the most common sibling discount we've seen is 5% off each additional camper beyond the first child.
Five percent may not sound like a lot, but given how much a high-quality summer camp experience costs these days, 5% off can save you a load of money!
Hopefully these three money-saving tips will help you save money off your camp tuition this year. Good luck!